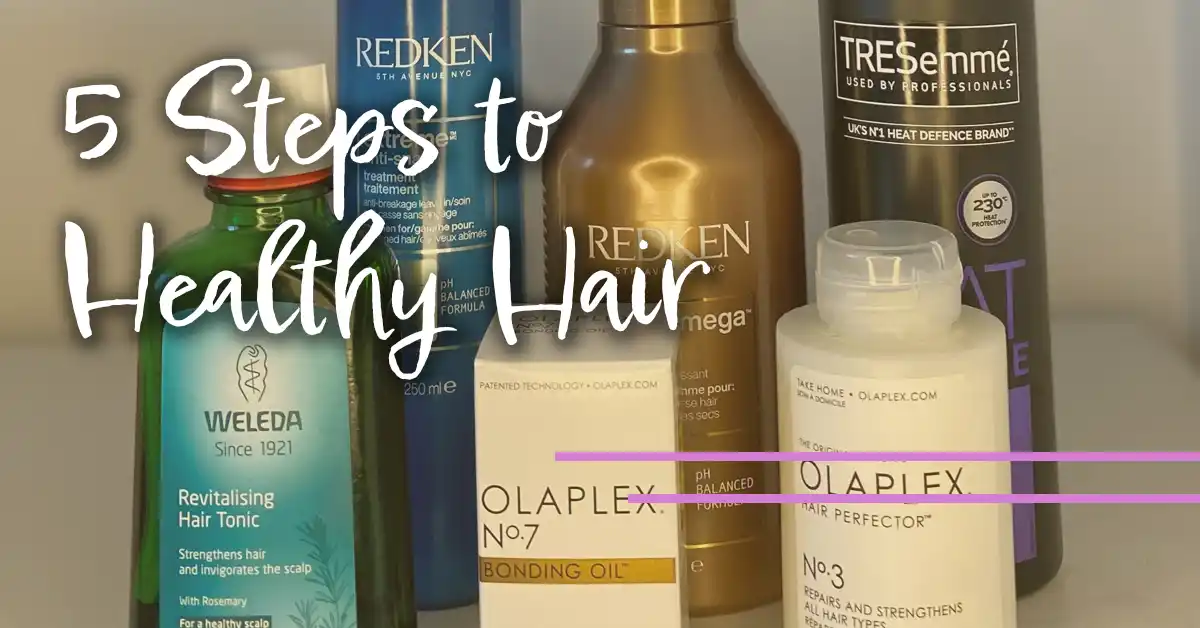 It's time to invest in hair care, we've put together 5 tips for achieving healthier hair, with a few recommendations for you to try!
1. Weleda Rosemary Hair Tonic/Rosemary Oil
Our first tip is to try a hair growth serum or oil, they can be great for adding some extra thickness to your hair or helping regrow damaged or finer hair. We recommend trying the Weleda 'Rosemary Hair Tonic', a few times a week to encourage hair growth, remember to massage it into the scalp for best results. You will need to be consistent when using this to see long-term results, it may take some time to see results but trust the process! Alternatively, you could try adding rosemary oil to your shampoo and conditioner or massaging rosemary oil into the scalp, it's a great natural remedy for hair growth.
​
2. Good Shampoo and Conditioner
Invest in a good shampoo and conditioner! When buying shampoo, always check the ingredients, we recommend a sulfate-free shampoo and conditioner, as sulfates can strip your hair of moisture and make it feel dry. It's good to do some research and see what works best for your hair type. We recommend Redken shampoo and conditioners as they are all sulfate-free as well as vegan, and they have a wide range of products depending on your hair type. L'Oreal has a more affordable sulfate-free shampoo, the 'Ever Pure Sulfate-Free Moisture Shampoo', and is available in most drugstores or supermarkets. A good shampoo will keep your hair feeling and looking cleaner for longer, meaning fewer hair wash days!
3. Olaplex
If you have damaged hair or would just like to boost your hair care routine, Olaplex is a great addition. There are multiple products to try in the Olaplex range, depending on what you are hoping to achieve. If you're looking for low maintenance treatments then the 'Bond Smoother' and the 'Bonding Oil' are ideal because they can be applied to damp or dry hair. Both are great for adding moisture and protection to your hair, or, if you're having a self-care day then try the 'Hair Perfector' or the 'Bond Intense Moisture Mask' as part of your hair wash routine.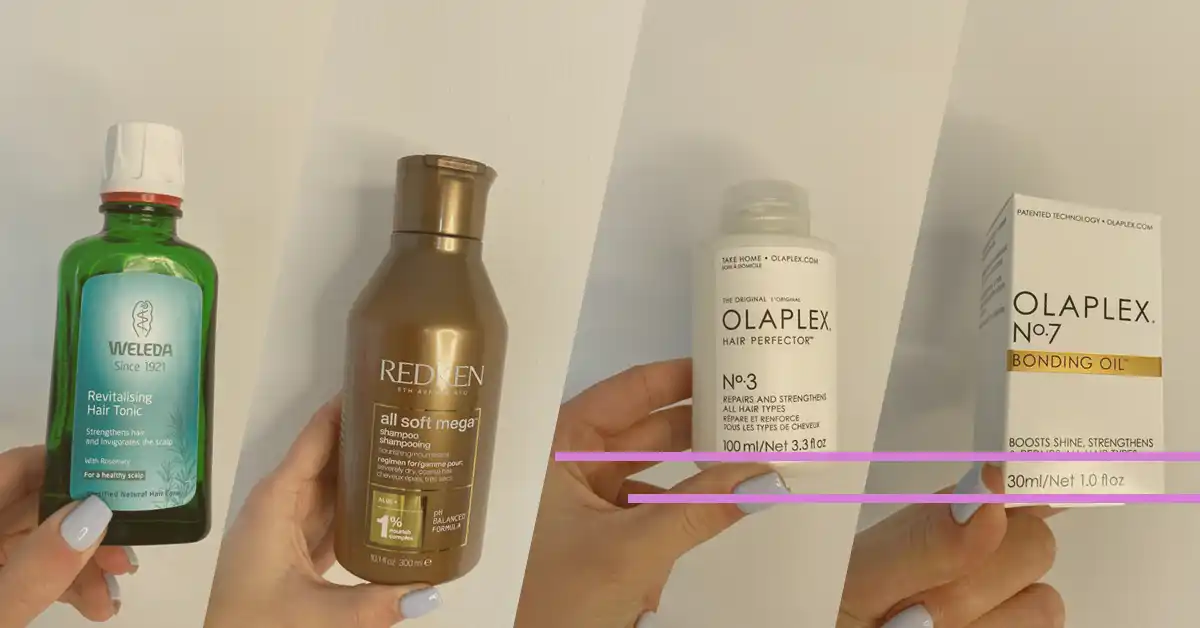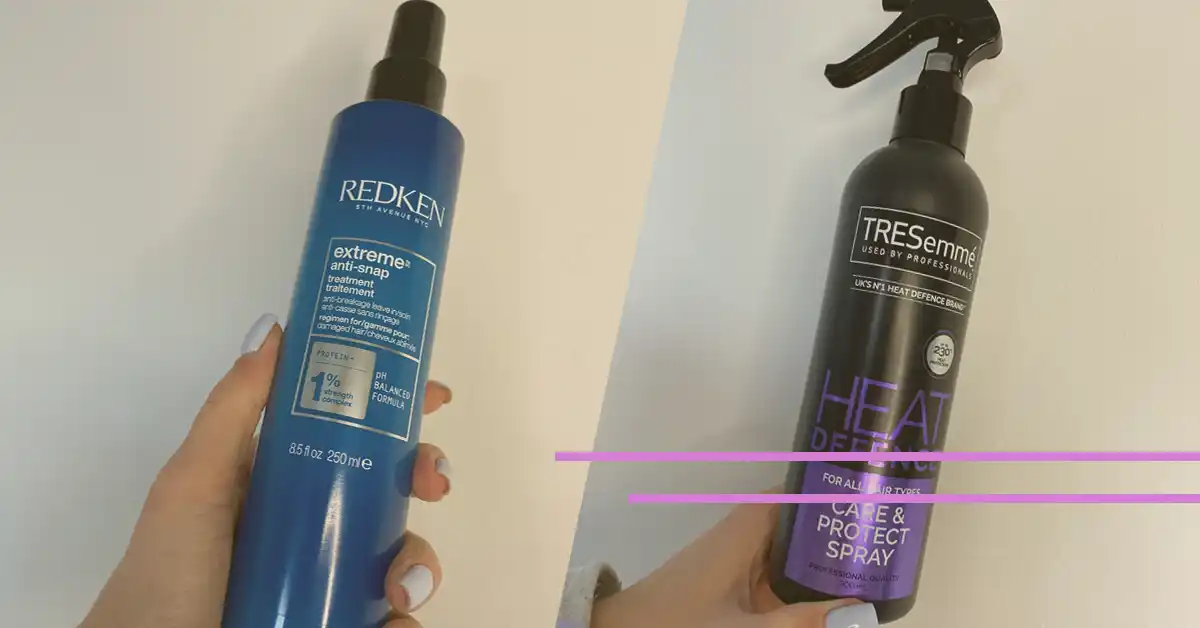 4. Heat Protectant
A good heat protector is an essential part of your hair care routine, especially if you frequently use heat to style your hair. The Olaplex 'Bonding Oil' also acts as a great heat protectant. If you would prefer something in an easy spray bottle, then the Tresemme 'Heat Defence' is a great alternative and a bit more budget-friendly, just apply it to damp hair before styling.
5. Leave-in Conditioner
After washing your hair, it's great to use a leave-in conditioner to keep your hair moisturized and healthy. Olaplex also has a leave-in conditioner in their range, (Bond Smoother) but there are plenty of affordable alternatives available. The Odele 'Leave-In Conditioner' is ideal for detangling and controlling frizz, as well as moisturizing your hair. The Redken 'Extreme Anti-snap Treatment' is a personal favorite and is perfect for damaged or bleached hair as it prevents hair from snapping. Any leave-in conditioner will make a difference to your hair so give one a try and your hair will thank you!