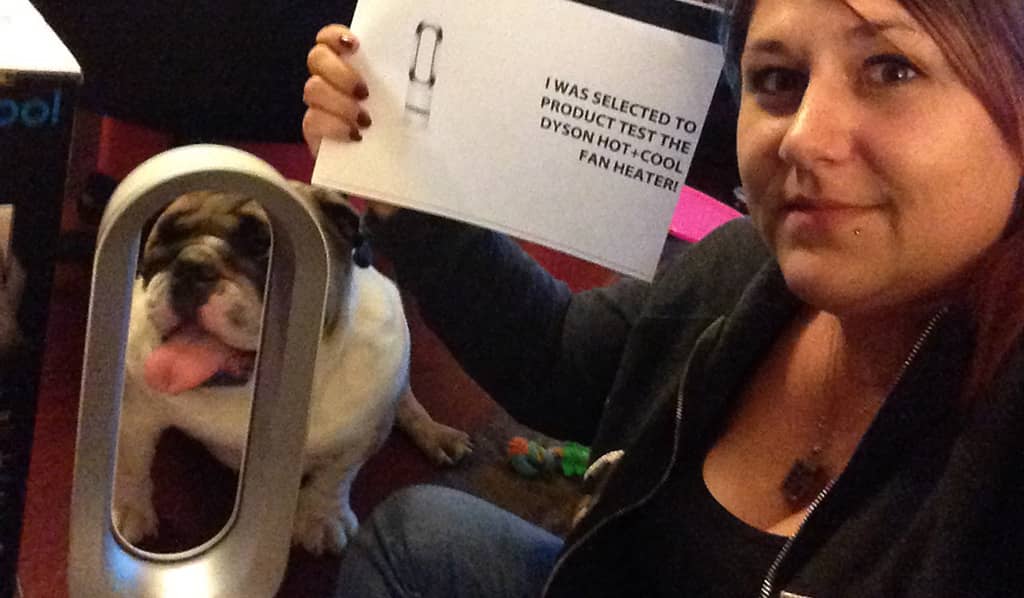 Find out what heather thought about this $450 fan.
First off, I want to thank you dearly for giving me the opportunity to try out the Dyson hot/cold fan. I never expected to be picked and was just ecstatic about it. I've seen these fans on sale at best buy and my doctor's office has one, I have always wanted one. I won on a Tuesday and had the fan delivered on Thursday... What amazingly fast shipping!!
I was very happy with the delivery and how great the item was packaged. It came in a huge box with a good amount of packing on top of the packing inside of its own box. To be completely honest, I had a heck of a time getting unpacked! It was so well packed in there that it took quite a lot of twisting and pulling to get it out.
Once it was out I was very surprised by how light it was. My first impression was that there was no way that this really light little machine could work as well as a traditional fan, my was I wrong. The design itself is what always made me want one, it's just so inventive and looks almost state of the art with how it is built. It's also just about the perfect size. Most good fans are pretty large and annoying, but the Dyson hot/cold fan is only about 2 feet tall and very slim. It doesn't take up much room at all. I'm usually one of those people that don't read directions, but within a few minutes of trying to get the heat off and just the fan on and subsequently failing, I gave up and read the directions. They were super easy to understand and really explained a lot of the controls as simple as possible. Tons of pictures too! So you don't necessarily even need to read, just take a gander at the pics.