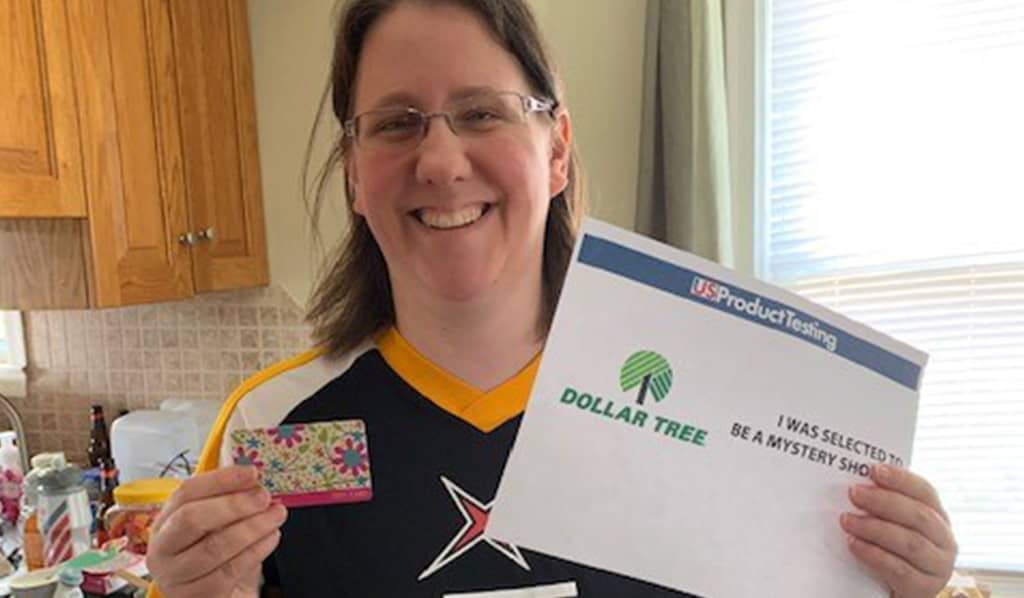 Lynette went to a large Dollar Tree to spend her $100 gift card.
For my Dollar Tree gift card review, my son and I visited the Dollar Tree Towson MD. It was a large Dollar Tree compared to many, and it had the appeal of having more in stock than any other store around. The store had a pretty normal layout to it. The seasonal/holiday items were in the front of the store to the right, with the registers to the left in the front. Starting at the very right of the store, there were the party items and cards and stationery. Candy was pretty much in the center of the store in the front half of the aisles. To the left front of the aisles were the containers and cups and utensils. In the second half of the store, starting with the far right, were the rest of the part supplies, crafty stuff, and then boxes or storage containers and the baby stuff. The cleaning items and then the rest of the food was in the back as well. Frozen foods were against the far back of the store. The back left of the aisles were filled with paper goods and items that could be used to clean with like brooms and mops and gloves.
I really didn't go into the store with anything in mind, save for a few items, so everything that we looked for was in stock. We bought a variety of items, including snack items like trail mixes and waters and cookies. We purchased some health items such as bandaids and vitamins. I purchased a few items for my other children, like coloring books and colored glue. As stated above, I really didn't have anything specific in mind, but we managed to fill up our basket. Also, there was a homeless gentleman out front of the store and my son asked if we could purchase him a few items, so we filled a small basket for him with snack and trail mix and water. The food was a good value for the money, and I was pretty excited to get some healthy snacks for work. Some of the other items will tell their quality as they get used, but I have never had a problem with Dollar Tree items in the past.