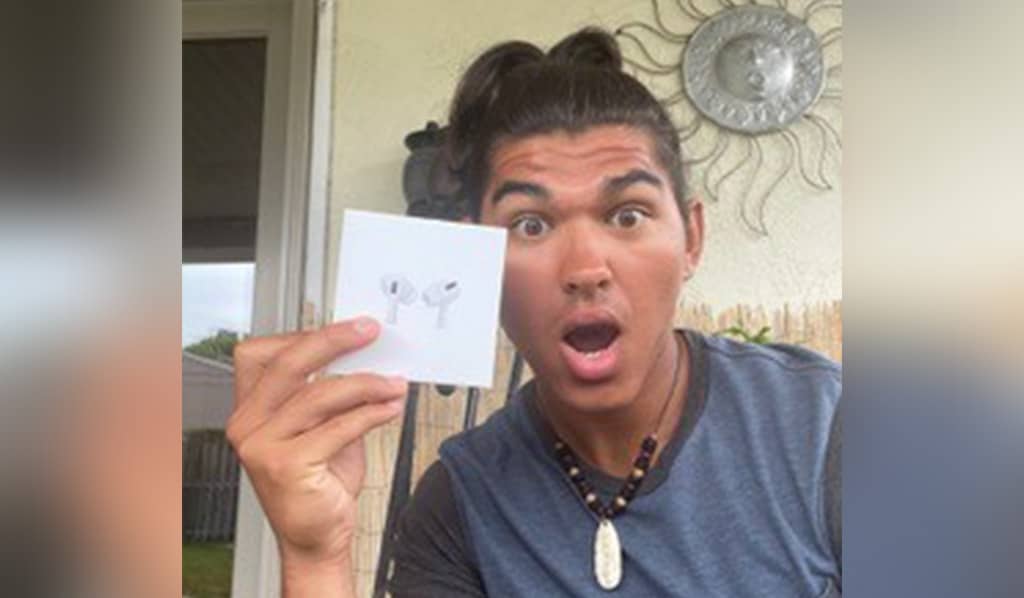 Max signed up to become a tester because he has used previous versions of the airpods and wanted to see if the Pros offered a step up in performance.
The delivery was much faster than US product testing had told me it was going to be. Which I was very happy and appreciative for. Even though the whole world is going through an epidemic right now, you guys were still able to get the Air pods to me in a very timely fashion. It took about 9 days for my Air pods to be on my front doorstep. The delivery man was in a good mood and smiled while he was rushing back to the truck to drop off more items to other people.
I love the design of the Air pods; I like how they changed the charging case. I think it's very handy that the charge light is on the outside of the case now, other than on the inside like the generation before was. The appearance of the air pods is great, love how easy they are to pop out of the case and how sleek their appearance is. The weight is very light, they are not heavy at all. I don't think I would like them more if they were lighter, because then I feel like I wouldn't be able to feel the case in my pocket. The air pods are decently comfortable to wear, I honestly like the last year generations way of how they fit in my ear better than the silicone tips. I have had earphones in the past with silicone tips, and when I wore them too often or for about 2 hours or so they started to give me a headache. But so far, the new air pods haven't done that to me yet. I changed around the silicone ear tips and found out that the smallest ones are the ones that fit me the best. I really like how it comes with 3 different silicone tip sizes, that's very helpful and makes the air pods open to a wide variety of people and ear sizes. My last earphones that gave me the headache only had one size, so maybe the tip size makes all the difference.
The sounds and clarity are out of this world, I thought the last generation was good. But the air pods pro sounds like my beat's studios. The pros bring earphones to a WHOLE new level. Let alone Bluetooth headphones, apple really did it on the quality of sound on the new air pods. These are by far the best headphones I've ever experienced and couldn't imagine better sounding headphones.