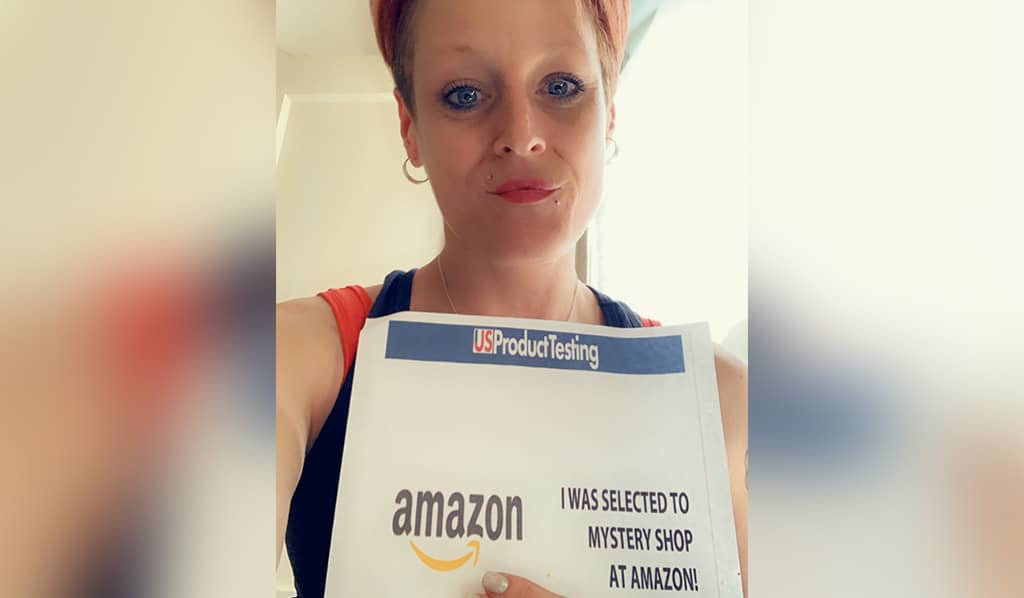 Misty's anniversary was coming up when she got picked to be out Amazon Mystery Shopper.
Hi! I'm Misty and I got to mystery shop Amazon!
So, when I received my gift card I was extremely excited because I knew exactly what I wanted to do with it! It was my anniversary coming up and I wanted to get my husband something special! Going on to the amazon website was easy and understandable. I found it was easy to move thru items and categories. And they have everything you could ask for!
So, I decided to order my husband a soundwave art! It was gonna have my voice recorded on it! I was super exited to see how low the prices were!!! I mean the item I order looked like it would cost me about 100 dollars, but amazon's prices were amazingly cheap!
Now I ordered the item and it was confirmed! I was excited! I had to recorded A message pdf and send it to the email address that was on the site! I did that! My estimated time of arrival gets here and there was no package!
I didn't get a confirmation from the company at all on the item I purchase. On my amazon order it says delayed shipment and that was all. Amazon told me that my card would not be charged as long as the item was not received! Good thing there.
So, with all this being said I'm gonna give the mystery shopping job a 2 The reason for it being a two is because I didn't receive the product and I never received an email notifying me of a confirmation. I'm impressed with the pricing and how many different items they have in stock. I will be back to give them another chance one day.
Thank you so much
Misty